THE ROOT OF IT ALL
Roots are elemental to plants and trees, families and ethnicities, and communities and cultures. Even language, mathematics, and music are formulated by roots. Roots provide connections and can thrive or die trying amongst other systems - systems rooted in connections to some other thing or some other place. Yet we - as in you and me and all humans who have set up housekeeping on planet Earth - are losing our connection to nature, a connection that comes naturally by design. The original design.
Over time, we have increasingly built barriers between ourselves and the natural world. We have attempted to create two separate realms with a self-imposed sense of authority to manipulate, control and conquer nature. We have all but severed our roots to the natural world. Not only are we alarmingly disconnected from the natural world, but also from ourselves.
Usher in Nature-Deficit Disorder, a descriptive term coined by author Richard Louv in 2005. It is real. It is pervasive. We are quick to blame a digital world, weather that is too hot, too cold or too wet, crime, and transportation modes. And time. Who has the time to be out in nature? At some level, we are aware of this syndrome - as evidenced by studies and information circulating the media. Yet in spite of the increasing chatter, we continue to live as though completely separate from nature. We knowingly inflict harm on the natural world which in turn, wreaks havoc on our very own health and well-being. Try as we may, separate we are not. While the very conveniences and speed we rely on may have bypassed the natural rhythms of nature, nature strives for balance. Nature will carry on. With or without us.
At its roots, NATURE for GOOD is all about returning to our roots and connections. Connecting humans of all ages and diversities to the natural world, both directly and indirectly. Rediscovering our ability to innately know the good in us, through the good in nature.
MY ROOTS
As a child, I jumped on any opportunity that revealed itself to wade in a creek, explore the woods or run through a prairie meadow. I rose early to watch the sunrise and listen to morning birdsong. Collecting rocks was a favorite pastime. And when all else failed, I visited majestic mountains and tropical islands courtesy of our World Book encyclopedias and National Geographic magazines. Yes, I am of that era. Summers spent as a counselor during my teen years at a 1000+ acre equine camp nestled in the wooded foothills of the Ozark Mountains, complete with clear waterfalls and swimming holes sealed the deal with not only my belief in the incredible healing power of nature, but with horses and wildlife as well. As an adult, I've mothered and graduated from parenting three children, while simultaneously zig-zagging careers through healthcare services administration, landscape architecture and environmental non-profit management - in that order.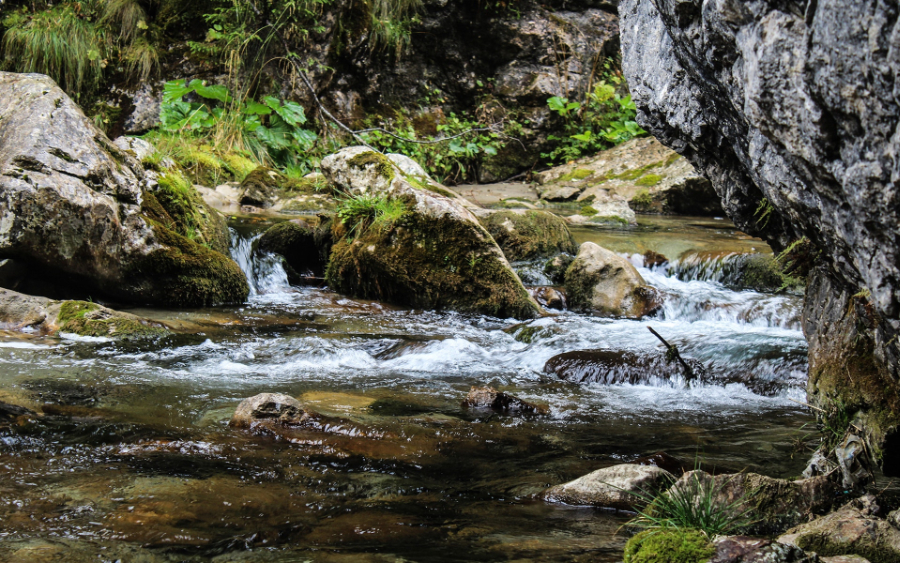 Creating eco-sensitive landscapes, promoting green infrastructure and trying to save a river were all latest efforts of best intentions, but in my small corner of the world, it began to feel synonymous with changing the bandage on a wound that refused to heal. The treasure discovered during that time, however, was the wondrous experience of creating outdoor learning centers for public school campuses while working with an exceptional urban forestry foundation in a highly populated metropolis. Our purpose was two-fold - increase the tree canopy to reduce the extreme urban heat island effect on school campuses, and secondly, create an environment where children could unplug from the digital world and discover the natural world. A process that engaged teachers and children in the planning, design, and implementation; and ultimately, became a proactive prescription to reverse the mental and physical health impacts of nature-deficit disorder. This experience wholeheartedly restored my belief in the basic GOODNESS of humanity - all through the eyes of children.
I came to realize that I was nursing the wrong wound. Instead of fixing our broken landscapes, we first needed to work on humanity's relationship with the natural world and our natural resources. That until we have a genuine appreciation and fervent reverence for nature, attempting to course-correct through design will never catch up to healing the wounds we've inflicted on our environment. I knew that I had to do something different to get to the root of the issue, and to reach a broader audience through the channels they know, to encourage them to disconnect to reconnect.
Welcome to NATURE for GOOD. My name is Cynthia Seale and I'm here to guide you BACK TO NATURE.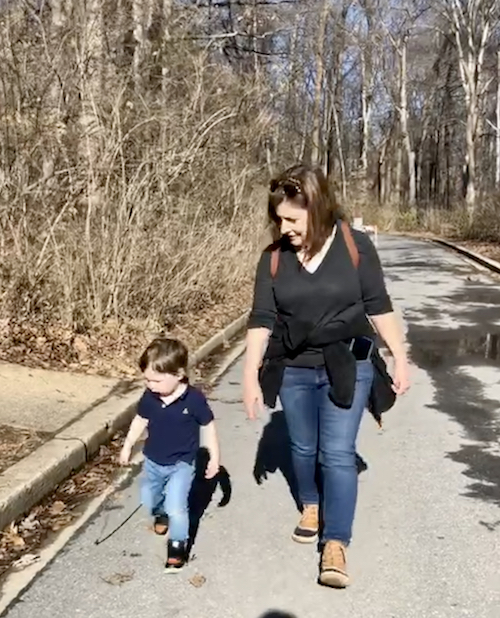 Education Credentials:
B.S. in Landscape Architecture w/Urban Planning Minor, Arizona State University
Certified Equus Coach® through Koelle Institute for Equus Coaching
Certifications - NPDES Certified Stormwater Inspectors, LEED AP, Green Roofs for Healthy Cities, Grant Writing, Low Impact Development and other Green Infrastructure CEUs