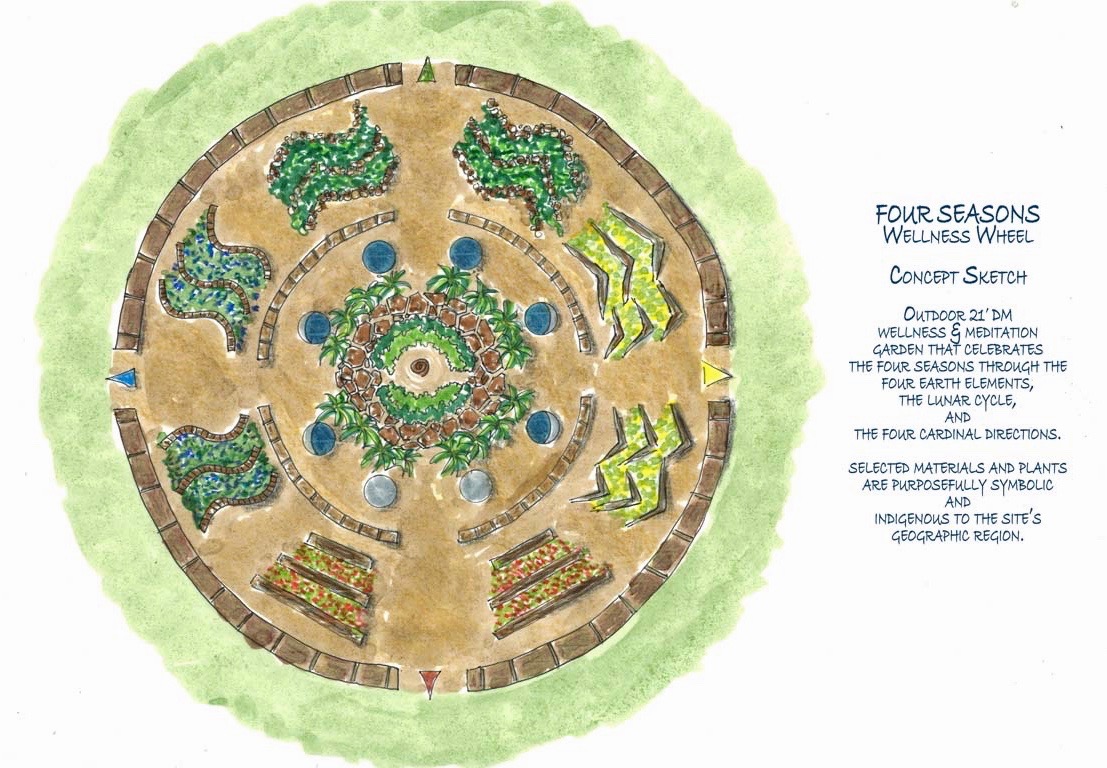 NATURE for WELLNESS is about embodying a lifestyle, culture and spiritual identity as an approach to health and wellness. It is not intended as a replacement for medical care. Instead, our focus is discovering ways to become centered and connected with the natural world as a means towards optimal health and well-being. The Wellness Wheel concept, a garden of sorts, was created as a tool for that discovery process.
The Wellness Wheel is rooted in ancient wisdom yet equally effective in today's modern world. For comparison, think in terms of a labyrinth meets a medicine wheel garden.
NATURE for GOOD's Wellness Wheel designs are intentionally interactive. The process of co-creation is part of the "medicine". Sizes can range in scale appropriate for outdoor to tabletop size for patio containers or even indoor tabletop designs. All Wellness Wheel designs are based on the four cardinal directions, and beyond that are unique to user and space. Wellness Wheels are appropriate for all ages and can be designed for installation at:
private residences
school campuses
community parks
any commercial building or medical facility greenspace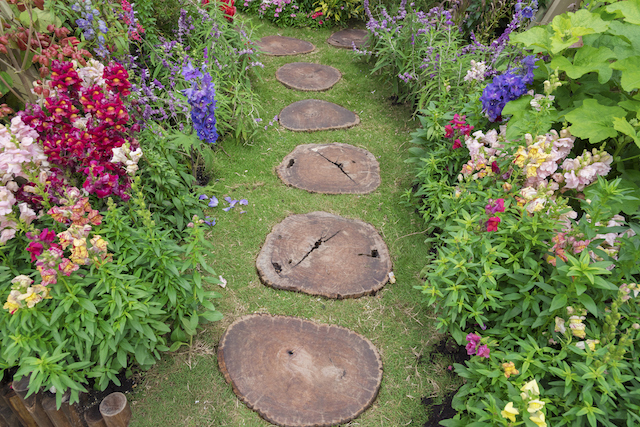 NATURE for GOOD provides site-specific design templates, customized for the individual or group users that include:
site analysis and user inquiry to determine design approach
recommended materials (plants, rocks, and stones, wood, meaningful accessories, etc) suitable for your geographic location and chosen size
recommended ways to use and cultivate the final designed garden space
maintenance recommendations specific to design
installation instructions and reommended vendors for purchasing materials
optional project materials and installation cost estimate
optional assistance with selection of a landscape contractor for larger project installations
What will you discover in your Wellness Wheel? Contact me to begin the process!
Fee Structure
Fees vary and are based on hourly design rate and contingent upon size and location of Wellness Wheel. Contact me to discuss pricing based on your design and implementation needs.